EVERYTHING FROM ONE SOURCE
Our service package gives you the certainty of receiving the right product at the right time.
In our casting pattern and tool shop we make customer-specific casting patterns and casting machining tools. Maintenance and modifications of the equipment are carried out in our own shop. This has a positive influence on the dimensional stability and properties of the casting part right from the start of casting pattern construction. Perfect casting pattern equipment is vital for efficient production and good casting products.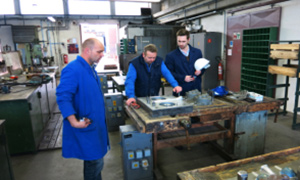 The model workshop for maintenance, modifications and preparation of cast models. The short distances and close cooperation between model construction and design help to make the right decisions during planning.
For consistently good quality cast products, we only use durable and dimensionally accurate cast aluminium models for our model furnishings.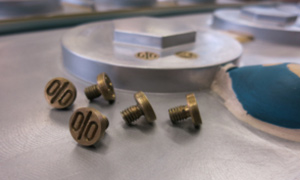 Date screws
The use of changeable date screws ensures the best clarity on the casting. In this way, batches and production periods can be optimally traced.
We use specially adapted tooling equipment for machining the castings according to customer specifications.
The systematically structured pattern warehouse enables us to access the models quickly and flexibly and to change them without noticeable downtimes in the production process.
Livarna Gorica d.o.o.
Cesta IX. Korpusa 116
5250 Solkan / Nova Gorica
Slovenia