Our complete service package for your convenience.
In our casting pattern and tool shop we make customer-specific casting patterns and casting machining tools. Maintenance and modifications of the equipment are carried out in our own shop. This has a positive influence on the dimensional stability and properties of the casting part right from the start of casting pattern construction. Perfect casting pattern equipment is vital for efficient production and good casting products.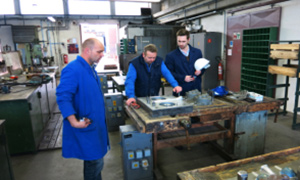 Pattern shop for manufacturing, maintanance and modifications. Short distances and close cooperation between pattern shop and construction department for fast and right decisions.
For constant good quality casting products, we only use durable and dimensionally stable cast aluminum models.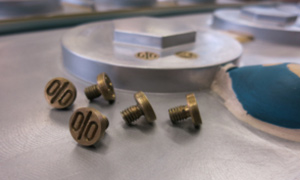 The use of replaceable date screws guarantees optimal readability. Batches and production period can be tracked perfectly.
For machining the cast components according to customer specifications, we rely on the specially adapted tooling.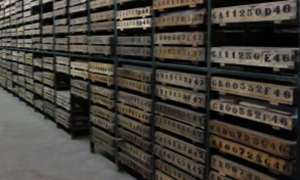 The systematically constructed model stock allows us a fast and flexible access to the models. So we can change the models without significant downtime in the production process.
Livarna Gorica d.o.o.
Cesta IX. Korpusa 116
5250 Solkan / Nova Gorica
Slovenia