Our complete service package for your convenience.
Our one-stop shopping philosophy implies that our portfolio includes mechanical processing and thermal treatment of cast parts. Whether it's milling, drilling or hardening you require, one contact for the whole range of services will give you planning reliability in terms of quality, quantity and logistics.
The cast parts are removed from their moulds on our 14-meter-long knock-out grid with oscillating belt conveyor. During preliminary sorting, the castings are freed of gates, risers and gating systems. The resulting casting residues are returned 100% to the melting circuit, so that no material is lost. In our blasting room we have several blasting cabins with suspended conveyors and drum blasting systems to eliminate residual sand residues and light burrs. Our grinding shop with its 3 automatic grinding robots and further 10 grinding stations takes over the mechanical processing of the cast parts. Then the cast components must undergo their first visual inspection before they are picked for shipment or further processing.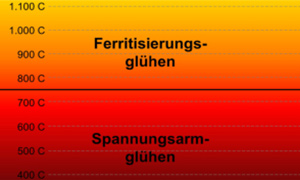 During thermal treatment we change the structure of the unfinished castings. The most common and frequently used treatments include stress-free annealing, ferrite annealing and hardening. The purpose of the various methods of thermal treatment is to improve the material properties such as strength, durability and wear resistance by means of the right thermal treatment.
We also machine cast components according to customer specifications for deliveries of ready-to-install products. Simple mechanical processes such as turning, milling, countersinking, thread-cutting are just as much part of our scope of delivery as the complex surface finishing of cast parts. Our specialists produce workpieces true to dimension and shape in accordance with custom requirements using CNC machining centres. In addition, our manually controlled equipment allows us to process smaller batch sizes.
Livarna Gorica d.o.o.
Cesta IX. Korpusa 116
5250 Solkan / Nova Gorica
Slovenia