MORE THAN SIMPLY FACTS -
A COMPANY WITH TRADITION AND INNOVATION
Our company has evolved over the years and we are continuously working to become better and better.
Competencies clearly located, always in the right place. Over the years, our expertise in metal has developed even further. In our foundry in Nova Gorica and in our stainless steel production centers, we apply our experience and knowledge. We continue to build for the future with reliable customer service and flexible logistics services. This is how Livarna Gorica has been able to develop into a modern foundry.
Livarna Gorica d.o.o.
Cesta IX. Korpusa 116
5250 Solkan / Nova Gorica
(Slovenia)
With almost 100 employees, we control production at the highest level. Our modern and efficient facilities achieve an annual capacity of over 12,000 tons of sophisticated, mostly thin-walled and core-intensive cast components. Our reliable customer service and flexible logistics services complete our success and service package.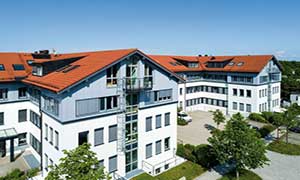 ZÜRN GmbH & Co. KG
Bajuwarenring 19
82041 Oberhaching
(Germany)
The internationally active ZÜRN Group with headquarters in Oberhaching near Munich was originally founded as a trading company. Through constant commitment and continuous development, the family business from Munich grew into the ZÜRN Group with four locations. Competent partners and detailed advice are a guarantee for the successful and good cooperation with our customers. Our specialists from our own design department support you in the development of your projects. In doing so, they draw on extensive and well-founded experience.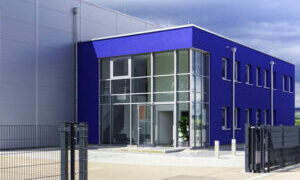 ZÜRN GmbH & Co. KG
Salbeiweg 3
86641 Rain
(Germany)
Our facilities in Rain include a large office complex, a warehouse and a stainless steel production facility. In the extensive warehouse with modern high racks, all products are stored under one roof, independent of weather conditions. A loading zone saves time when loading and unloading trucks. A height-adjustable loading ramp with feed and two fold-out loading ramps allow docking along the entire length of the truck. In stainless steel production, the machines can produce around the clock, which reduces machine downtime to a minimum. In addition, production staff work in two shifts to achieve even better delivery performance. The office complex extends over two floors and provides space for 20 employees and ensures optimum working comfort thanks to modern building materials.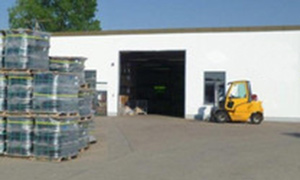 ZÜRN GmbH & Co. KG
Ernst-Zürn-Weg 5
86694 Niederschönenfeld
(Germany)
In our production and logistics center in Niederschönenfeld, we control the machining of castings and the supply of your requirements. Turning, milling, hardening, painting and assembling: We efficiently move small and large series in modern machining centers. In addition to castings, we also manufacture stainless steel parts to customer specifications in a separate department. With our distribution management, we organize the on-time delivery of your requirements. For this purpose, logistics and warehouse planning is carried out flexibly and reliably in-house.
Livarna Gorica d.o.o.
Cesta IX. Korpusa 116
5250 Solkan / Nova Gorica
Slovenia